Pages Based Wordpress Themes
Free pages based wordpress themes plus learn how they are used most effectively.
In the beginning, WordPress was little more than a program that would allow you to make a blog. But it has matured and is now a content management system that allows you to make very effective websites that can be very easily promoted simply because they are blog based and Google likes blogs based systems.
A pages based WordPress theme is just a theme that is set to have the first page as a static page with settings such that the posts are hidden in a library and not shown in the navigation bar.
The navigation bar and the sidebar are used to show only pages and advertising.
You can see an example of a pages based blog at this link. Companies List
The domain name of the blog is chosen as the main keyword for the website and the pages are named with keywords that are related to and support the main keyword of the website.
Blog posts are only made in order to freshen the blog or to cross post with other blogs to drive the blog to the top of the search engines.
A pages based blog needs a minimum of five pages. They should be about 350 to 500 words long.
To achieve a critical mass in Google and become an authority site, thereby making it easier to get the compositions and the search engines, one should slowly increase the number of pages to about 15.
It is important that the pages, after the immediate addition of the first five pages, go up somewhat sporadically so Google sees a natural growth to the site. Google likes to see natural growth and it likes to see a site freshened. Adding these pages will freshen the site.
As a page is added, a post should be made within the blog announcing the page.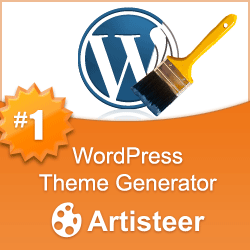 You Can Also Make Your Own Using This
Additionally a cross post should be made with other blogs to help improve the blogs position in the search engine.
Here is a link to a page that will give you free themes that can be used as pages based blog themes.
We do hope that this page on pages based blog themes has helped.
To bookmark or link to this webpage use Pages Based Blog Themes